With more and more businesses employing global operations, video conference has emerged as the most efficient method to communicate between partners, suppliers, colleagues etc. At Pemberley AVS we endeavour to provide our clients with the most cutting-edge video conferencing technology. Communicate between multiple people in different locations with crisp, clear audio and visuals. We provide the ability to transmit static images, text, full-motion video images and high-quality audio between multiple locations.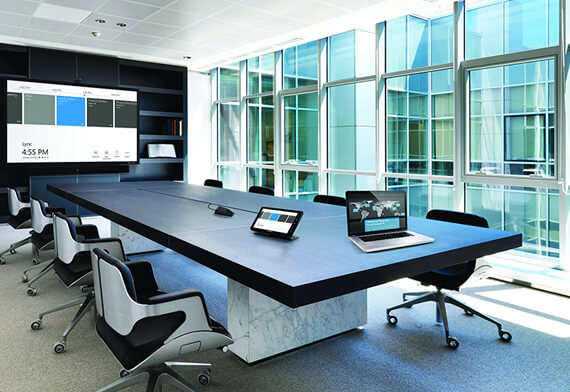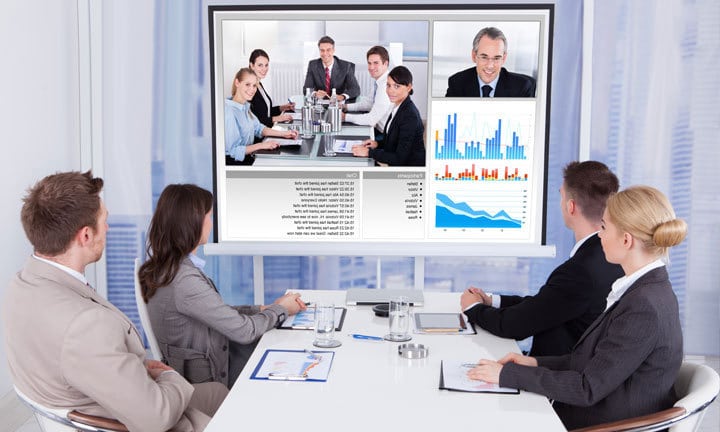 Benefits of Video Conferencing
Video conferencing enables the user to communicate efficiently, effectively and effortlessly across the globe. Transmit important audio and visual information to your business colleagues from anywhere in the world at the push of a button.
Adopting a video conferencing solution can provide a competitive advantage by reducing travel costs, increasing productivity among customers and work teams, improving communication and reinforcing important business relationships.
Video conferencing is an effective method of improving relationships within your company and between business partners, what can be crusial point of your company success in a field of external relations. By allowing users to communicate 'face-to-face', a stronger sense of familiarity and trust is built between both parties, despite the fact they may not have met in person. Effective communication builds healthier relationships which ultimately lead to smooth-running business operations. All of us need them because of stress reduction and gaining more productivity.
For further information on our high-quality video conferencing services please don't hesitate to contact a member of our sales team.
Benefits of Video Conferencing in Each Industry
Tighter Collaboration Between Clients And The Firm Strengthens Customer Relations
Client Access To Key Decision Makers And Experts Within The Firm
Reduced Travel Cost For Consultants
Increased Decision Making Speed For Management
Leveraging Of Key Expertise Within In The Firm – Serving Multiple Accounts/Projects
Facilitates Employee Development – Product Training, Mentorship And Leadership Training
Tighter Collaboration Between Clients And The Firm Strengthens Customer Relations
Client Access To Key Decision Makers And Experts Within The Firm
Reduced Travel Cost For Consultants
Increased Decision Making Speed For Management
Leveraging Of Key Expertise Within In The Firm – Serving Multiple Accounts/Projects
Facilitates Employee Development – Product Training, Mentorship And Leadership Training
Tighter Collaboration Between Clients And The Firm Strengthens Customer Relations
Client Access To Key Decision Makers And Experts Within The Firm
Reduced Travel Cost For Consultants
Increased Decision Making Speed For Management
Leveraging Of Key Expertise Within In The Firm – Serving Multiple Accounts/Projects
Facilitates Employee Development – Product Training, Mentorship And Leadership Training
Provide Interactive Distance Learning
Mobile System To Equip Your Administrators, Faculty And Students With The Most Up To Date And Effective Communication System
Promote Greater Interactions, Content Sharing, And Engagement Among Teachers And Students
Be More Inclusive In Your Community Outreach And More Efficient In Your Operations
Provide Flexible, Affordable And Accessible Collaborative Environments
Transform Learning Through Innovative Teaching While Addressing Different Learning Styles
Give Faculty The Tools To Engage Students With More Interactive And Innovative Experiences
Manage Lectures And Content For Live Or On-Demand Viewing
Improve Student Access To Knowledge And Content, Wherever They're Located